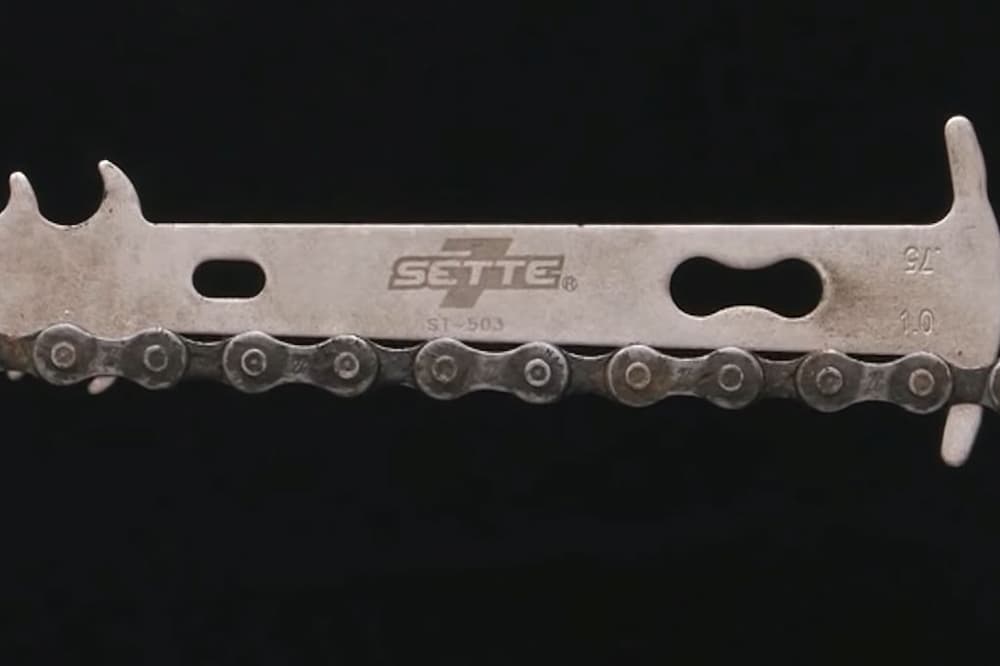 There is no universal bike chain that would fit all types of bikes. Bike chain sizes vary based on several factors. In my previous article, I already have discussed the types of standard bike chains. Anyhow, I thought that we need a separate article on bicycle chain sizes.
If you are replacing your bike chain by yourself, you need to be aware of the differences between bicycle chains.
In this article, we will be discussing different lengths and widths of bike chains. We'll also discover an equation for determining the proper length of a standard bike chain, review a chart of bike chain sizes, and finally, we'll answer some of the burning questions.
So, let's start with the bicycle chain size chart and size guide.
Bike Chain Size Variables
Link Lenght (Pitch)
The bike chain link pitch (distance between pin centers) is standardized and equals 1/2 inch or 12.7 millimeters. Historically there were also other pitch sizes, but the 0.5-inch pitch is standard these days.
Length (Total Length)
The total length of the bike chain is calculated by multiplying the number of links with a 1/2 inch link pitch.
I have seen chains with 100 up to 126 links.
I analyzed a list of best-selling bike chains on Amazon and found out that the most popular chain length is 116 links.
You can always shorten your bike's chain. But it is not easy to increase the length of a bike chain. So, try to find an adequate size.
Internal Width
There are 4 sizes of the internal width of the bike chain – 1/8″, 3/32″, 11/128″, and 5/32″:
1/8″ (3.18 mm) – some of the bikes with a single rear sprocket
3/32″ (2.38 mm) – some of the bikes with a single rear sprocket, bikes with 5-8 rear sprockets, and derailleurs
11/128″ (2.18 mm) – bikes with 9-12 rear sprockets and derailleurs
5/32″ (4.0 mm) – freight bicycles and tricycles.
A simplistic way how to estimate your bike chain size:
If you have a heavy-duty cargo bike or tricycle, you need a 5/32″ chain.
If your bike is equipped with the derailleur, you need a 3/32″ or 11/128″ chain.
If you have a single-speed or internally geared bike, you need either 1/8″ or 3/32″. You should get the correct size, but if it is impossible, you can use the 1/8″ chain because it has limited compatibility with the 3/32″ sprocket.
External Width
When you are shopping for a new chain for your multi-speed derailleur bike, the external width is another factor you should keep in mind. The proper width is determined by the number of rear sprockets your bike has – the more rear sprockets are spaced close together, the narrower chain should be used.
The external width of the chain is not something you should worry about in the case of a single-speed or single rear cog bike.
Read the full article here - https://www.statecyclist.com/bike-chain-size-chart/